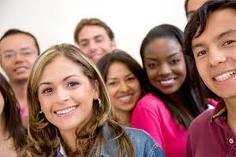 Internships in China
NOWISI team's service's total and commitment :we will supply a high-quality,special,valuable and right internship and summer internship.NOWISI team make internship program according to students'internship time.
Internship program specialist beside you with the best service price in China!!!
Welcome to your join from any company,university,internship agent of global!
Choosing NOWISI for your internship in China.
An internship oversea.
Once you take up the challenge of an internship abroad, you get more than a profesional experience. You learn a new culture, speak other languages, find new ways of working.. And the good think is that you bring your education and background during your placement. Also because China is biggest consumer'market of global,knowing China and experience of working in China,it is effective to your career in future.And this is the perfect internship because you will not just stand there!
Diversification of internships(full time/summer job/temporary/regular/Co-op/externship/paid/unpaid/stipend/volunteer/scholar)
NOWISI has established partnership with a number of businesses around Ningbo who are expectable to accept foreign talents from all over the world. Each internship placement is tailored to the individual according to their C.V. /Resume to ensure that they get the maximum benefit out of the program. We have placed interns in a diverse range of fields.
We provide opportunities for applicants to work as an intern at the best companies in China who are seeking candidates that can exchange valuable knowledge, improve procedures, and bring in experience, professionalism and cultural awareness.

If you don¡¯t see a position in your desired field, let us know and NOWISI human resourses team will seek best internship position for you within 15 days. Email us with your CV/Resume with photo and our register format and tell us about your expectations at or chinanowisi@126.com.
Stipend-living assistance:
Most of the hiring companies monthly pay the interns stipend. The amount and the benefits will differ depends on different companies and different positions.
How to apply:
8 easy steps to start your internship in China
¡ï Loading and filling in the register format for Students Internship or Students Tour or Students Mandarin Training and then send it back with your CV/Resume (with Photo) for our research.
¡ï NOWISI will send our application format and intern personal detail to you to fill and sign it for your confirmation about internship.
¡ï Receiving your confirmation for our internship application and intern personal detail, our HR staff will choose or search the suitable internship position within 4 weeks£¬if we delay the time of searching and choosing, we will inform to you.
¡ï The candidates will confirm internship position and internship¡¯s company by doing interviewing on telephone or Skype telephone with your employer directly.
¡ï Your position placement is confirmed, we sign a contract with you and the company.
¡ï NOWISI will send the invitation letter and accommodation certification to you for applying for your visa.
¡ï Finally NOWISI Team will help you to go through the other relevant formalities and prepare for your arrival.
¡ï When the candidates arrive in China and we will arrange to visit the new company and meet the new colleagues,after firnishing the visiting, the candidates will pay for the all service fee for NOWISI.