Wonderful Experiences In China
Ellis Lin(Korea)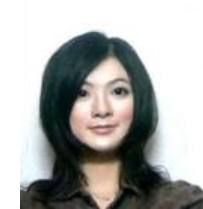 I¡¯ve gained a valuable working experience in Ningbo through this internship program. I had been working as a guest relations officer. The best part of this internship was that I could meet people from all over the world. Also, I could gain hands-on working experience, and learn Chinese business culture.
My role at work was to handle international guests at the reception and communicate with international guests and obtain guest¡¯s feedback with regard to satisfactory level of services. Since I can speak English, Korean and Japanese, the international guests felt more comfortable to communicate with me with their own languages.
I was worried about this internship program in China before I came here since I did not speak Chinese and I did not know much about China, but it turned out the best experience in my life. I worked from Mon to Fri. and I traveled great places over the weekend in China. I made a lot of Chinese friends including my colleagues and they took me their places and local restaurants so that I could experience real Chinese culture.
Thank you so much for all your support and help, NOWISI!