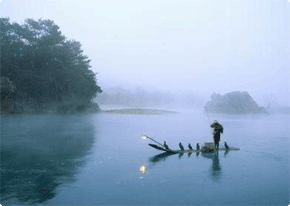 Tianhe ecology scenic area relies on the natural landscape, takes the cultural essence of Taoism and Taiyue as the connotations and is featured by green mountains and water, exotic peaks and stones, flowing streams and flying waterfall, primitive forests and modern amusement.
The Tianhe scenic area has six curved streams, eighteen majestic peaks, twenty eight gullies and seven two waterfalls.
It is well known for ¡°steep peaks, quiet valleys, wonderful water, exotic stone, mysterious roots and fantastic mists¡± and conquers the tourists at home and abroad who come to visit it in admiration of its fame with its ¡°primitiveness, mystery, wildness, majesty and oddness¡±.